Reasons to recommend luxury packages
packages includes (Poly Nail Gel *9 + cleaning solution*1 + nail polish*1 + double head phototherapy pen*1 + crystal model nail piece*100 + mouse uv light*1 + CL primer*1 + sealant nail extension glue*1+Diamond Nail Patch*1)
Get a box of diamond nail patches for free
You will get all the colors and tools shown in the picture
17 in 1,save more
Totally 9 Colors Nail Gel and 8 pieces of nail tools
Limited Stock At This Price!!
93.8% Of Customers Buy 😍1 set😍
TRENDY NAIL ART.
With this, all in one nail extension gel kit,
save your time and money
for nail salon, and you can create various ornate and beautiful extension nails or other nail art design.
Just bring your nail salon home.
QUICK CONVENIENT & EASY USE -- Nail extension gel dry very fast, the curing time for the LED lamp is only 30-60s and UV Lamp is 2 mins. It's stronger, more flexible, easier to control than other nail extensions. It's lighter than acrylic or UV builder gel when you do the nails, it seems like you wear nothing on your nails. It makes your nails look natural, with pretty length and neatness.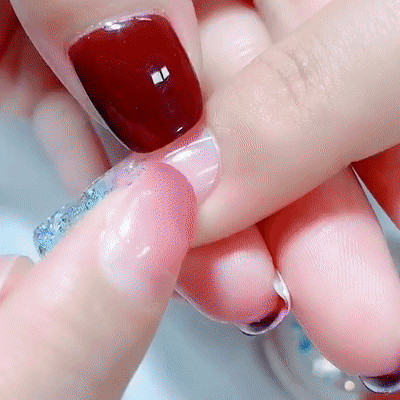 LONG-LASTING EFFECT & TIPS -- Nail extension gel nails will last up to about one month or longer with proper nail prep (filing, buffering, and cleaning ). For better adhesion, you can also apply nail dehydrator and primer which can last the nail much longer. What's more, you can refill your nails about every two weeks when the new cuticle area grows.
HOW TO USE